NOW OPEN FOR DINE IN

Tulie Bakery opened Fall of 2008, in the 9th and 9th neighborhood of Salt Lake City, and now has a second location in the 15th and 15th neighborhood.

Finely crafted, but aesthetically simple cakes, and an assortment of baked goods fill the display cases. Tulie Bakery focuses on pure, high quality ingredients, and has wonderful croissants and many other morning pastries, cakes, cookies, tarts, hot-pressed sandwiches, seasonal soups, and salads.

Our bakery items are made with the highest quality and freshest ingredients available, including local and organic milk and cream, premium chocolate, and pure vanilla.
We try to source from local vendors when possible, and like to use seasonal ingredients, and add different things to our menu at times. As a result, our selection varies. The items listed here are those that we have at the moment, either in the display case or for order.

Tulie Bakery is active in the local community, including being a longtime sponsor of, and participant in, the Salt Lake Downtown Farmer's Market, as well as making donations to a variety of other local organizations.

THANKSGIVING MENU

place orders by Friday, November 17th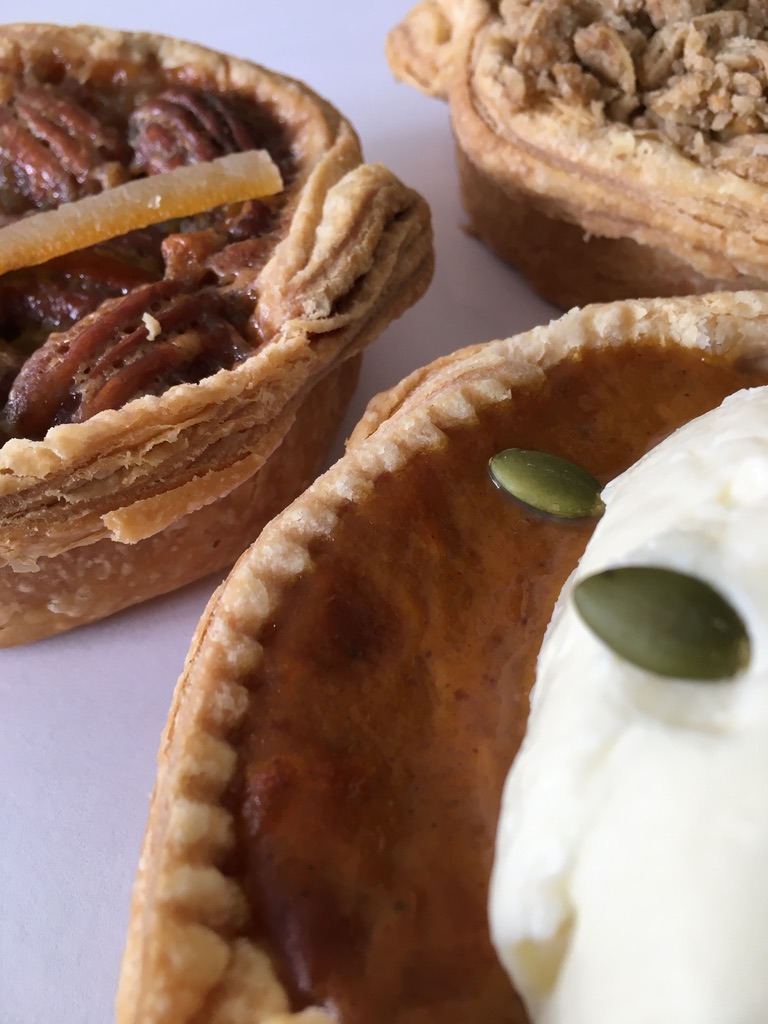 ORDERS
All menu items, including the Special Order items listed below, are available for order with a minimum of 3 days notice. Please note that at times larger orders and certain items may require more notice. To place an order, please call us at the location where you want to pick it up. All orders require prepayment.

info@tuliebakery.com
863 e. 700 s. slc, ut 84102 / 801.883.9741
1510 e. 1500 e. slc, ut 84105 / 801.410.4217
monday - sunday 8:00 am - 5:00 pm